40 YEARS OF DURABLE TENT AND TARP CREATION
RIGHT HERE IN SOUTHWESTERN Montana
Based in the beautiful Gallatin Valley of Southwestern Montana, our team is made up of real people who have spent years dedicated to perfecting their approach to building quality tents and tarps. We use only top-quality, Grade "A" canvas, reinforcing each seam with heavy-duty, double-needle stitching. Our enduring wax coating is the best in the industry.
Montana Canvas values the individual challenges, innovation, and time that goes into each selection and design process. Our goal is that, for you, choosing and owning a new tent is nothing but a rewarding investment.
WE'RE IN IT FOR THE LONG HAUL
From helping make decisions, to requesting repairs, or to simply ask questions, we're only a phone call away. We even build custom tents and tarps designed specifically to accommodate your wildest outdoor dreams.
"We are having so much fun utilizing the tent in so many different ways and we could not be more happier with it!"
premium 12 oz. canvas wall tent
The Wall tent, also referred to as a cabin tent, has a history and legacy as old as the country. It provides shelter from the most severe elements. Planning on extended stays in the mountains? The Premium 12oz canvas will withstand the elements to keep you safe, warm and dry.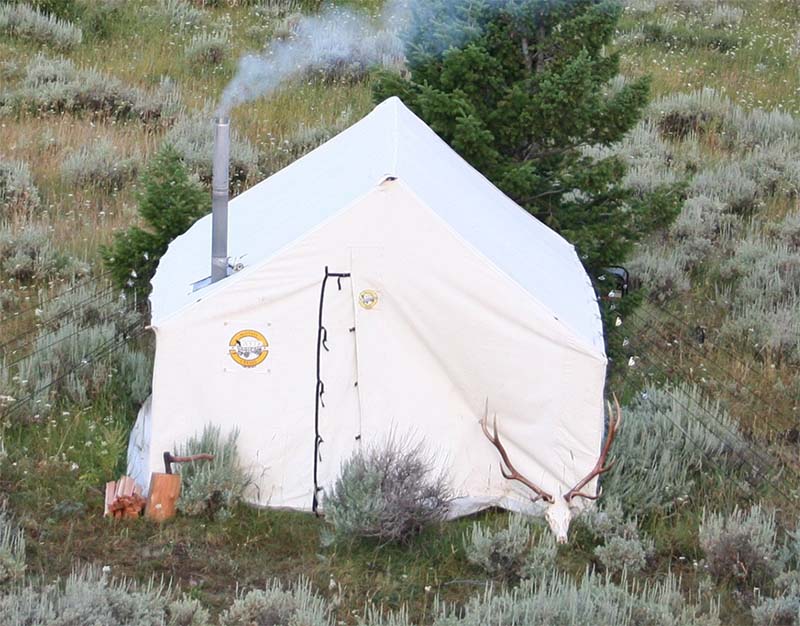 We're all about customization
Build your own custom tent
Simply pick your base size tent and choose from a great selection of add-on features to build a tent made for your next adventure.
MONTANA CANVAS PRODUCTS ARE PROUDLY MADE IN THE USA