Have a unique adventure in Mind?
Choose from any of our specialized tent options.
Spike Tents
For a great base camp solution for a couple or a small family, check out our beautiful Spike tents. Constructed of our proprietary 250D Relite polyester, this material is fully coated and weighs much less than our heavier-duty canvas.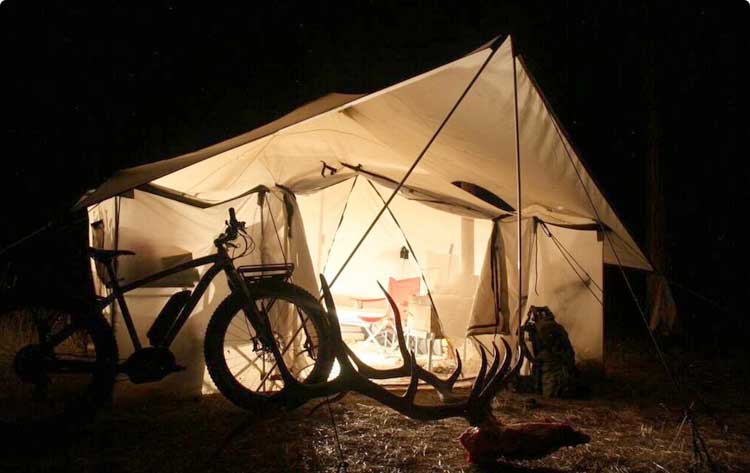 Spike tent iii
12' x 12' with 4' sidewalls
Shop now
The Montana Lodge Tent
The Montana Lodge tent is one of our boldest and biggest, with its hexagonal shape, 10 oz. canvas roof, and 250D Relite polyester walls. The spacious interior sleeps five, with ample headroom and a centralized space for a stove.
Shop Now

Additional Tents
Montana Canvas has a wide variety of additional tents to offer our customers. These tents will meet the many needs of a family weekend outing or an adventure in the back country.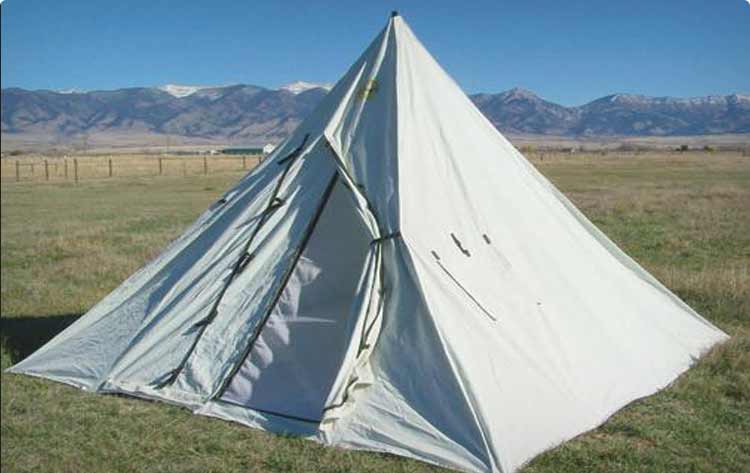 Range Tent
Constructed of our 'A' grade treated traditional 10 oz. canvas material, the Montana Range tent is a simple, elegant wedge design allowing for highly-functional interior space and clean lines.
Shop now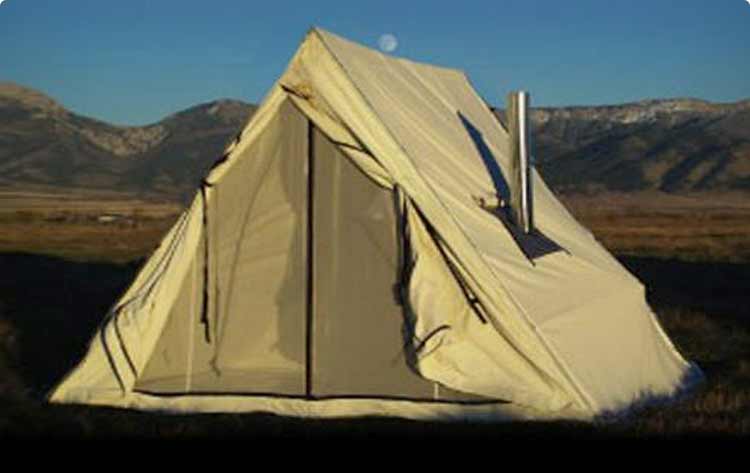 Wedge Tent
Also known as the "campfire tent," the Montana Wedge tent is a traditional 'A' frame constructed with our traditional grade 'A' treated 10 oz. canvas material. At 12′ x 10′, with an 8' 6" peak height, this tent is durable, as well as portable.
Shop now